Written By: Clarissa Mangaran
So much has shaped and molded the way we celebrate the holiday season each year. Different duty stations, the friends we've made along the way, and now the pandemic and, subsequently, homeschooling have all greatly impacted our family traditions (both positively and negatively). We've had holidays with our extended family and without. We've had holidays with my husband at home and some deployed. This time of year holds a special place in my heart since most of my children were born between Thanksgiving and Christmas! Holiday festivities tend to get a bit blurred with birthday festivities, but even with that said, we are a family that loves to go all out for the holidays!
Despite all the different variables, we have always opened our home to share meals with friends and family alike. Breaking bread with others is one biblical principle that brings special meaning to the holiday season. The lights, songs, and decorations are all essential ingredients to making the holidays memorable, but it's the sharing of meals that makes the biggest impact on our hearts. It's one way we show our guests that we care for them through serving them a delicious home-cooked meal. It's an opportunity to slow down and talk about the things that really matter. Maybe it's a cultural thing for me, but food plays a very important role in building relationships, especially during the holidays.
So it should come as no surprise that the following holiday traditions that I'm about to share combine food and sharing with others!
Hot Cocoa Snow Globes
For my children's friends, the kids and I made homemade hot cocoa mix, which is incredibly delicious, by the way! I bought 12-ounce mason jars, marshmallows, black gel icing, and mini candy canes. We poured 1/3 cup of the hot cocoa mix into each mason jar. Then we took two marshmallows and put a bit of the black gel icing in between to stick them together. We decorated the top marshmallow with eyes and a small smile, then placed the "snowman" in the jar, dropped in a mini candy cane, and voila….a Hot Chocolate Snow Globe!
We typed directions on a mason jar-shaped tag for that added touch! Not only are they delicious, but they are absolutely adorable! The kids were so excited to share their special treat with their friends. This is one tradition we'll continue to do year after year!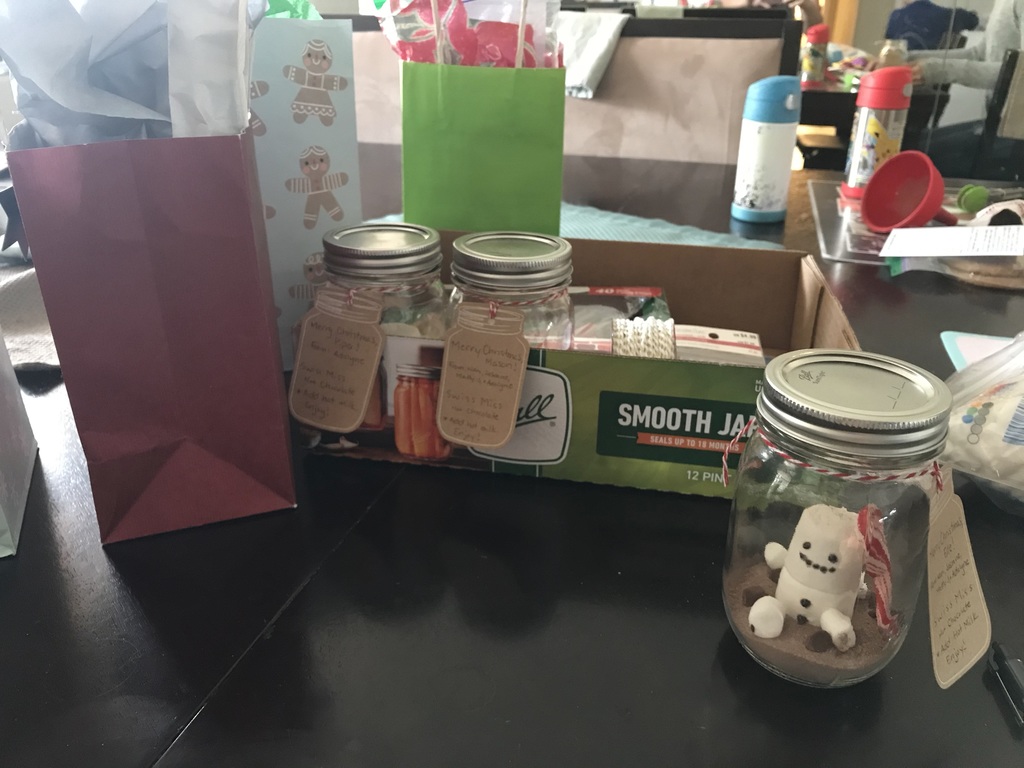 Making Cards & Cookies
Another family tradition we all enjoy doing is making Christmas cards and homemade cookies to share with our neighbors. The neighborhood we live in right now is primarily an elderly community, so I feel that it's important for our kids to learn to serve the community beyond their peers. The kids really do enjoy it, and I have a feeling our neighbors do too!
The kids work together to make several Christmas cards each. Then we take a cute little gift bag, add some of the cookies we baked together, and a filled-out card. Then we walk around the neighborhood and pass them out.
Last year, one neighbor that does not particularly like our family for whatever reason cracked her door open and told us, "I don't want cookies!" Then promptly slammed the door on us. The kids didn't understand her behavior and asked why she did that. We ended up having a great conversation about grace and compassion, and kindness in the face of rejection. Everything can be turned into a teachable moment!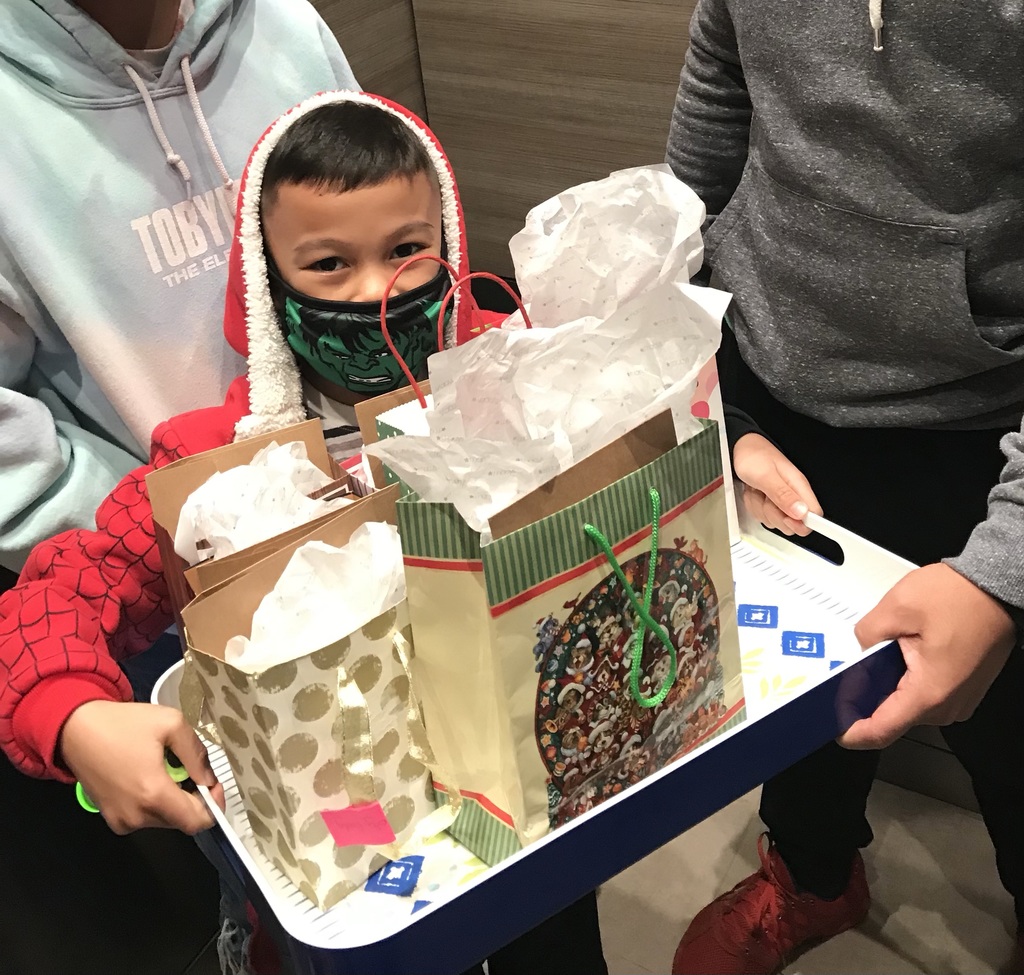 These are just a few things we enjoy doing as a family. While the specific activities we do may change from year to year, one thing remains the same. The love of God that we receive and rejoice in is what we intend to share with those around us year after year. Despite all of our moving around, I pray that the memories we make each year as a family, learning about our Lord, serving others, and having fun leave a lasting impression on our children's hearts. I hope they treasure the holidays as much as I do!
Written By: Clarissa Mangaran